*This post may contain affiliate links. Please see my
disclosure
to learn more.
Microwave is great appliance to heat up food, but a toaster oven heats up the food similar to an oven with faster and more efficient results. As a result, the microwave toaster combo is the most convenient for cooking and space saving, especially if you live in a dorm, small apartment or office space.
Having microwave toaster oven combo helps to make toast and bagels for breakfast with ease.
The challenge being that there are abundant choices to look and read through. The budget, capacity, and function is lot to digest, however in this article we are going to review individual microwave toaster oven combos to help you make the best decision.
Best Pick
Best Pick: Microwave Toaster Oven Combo
Enables a higher wattage power to decrease cooking time. This microwave oven includes air fryer, convection oven, and toaster oven to cook crispy food in a healthier and delicious manner.
Furthermore, the inverter technology heats any food evenly without hot or cold pockets.
Budget Pick
Budget Pick: Microwave Toaster Oven Combo
Toshiba countertop microwave oven does not only contain a toaster feature, but also designed with a modern, sleek, and stylish touch. It has 1000 watts of cooking power and 10 useful power levels.
The unit has a window with LED light to view the 13 inch turntable and be able to observe what's happening without opening the door.
Quick Comparison: Top 8 Best Microwave Toaster Oven Combo
In the list below, we have complied the best microwave toaster oven combination that are available on the market from 1.1 to 2.2 cubic feet. We hope the recommendations and our opinions of these comparisons help you make the right choice about a microwave toaster oven for your own kitchen.
Here are the best microwave toaster oven combos:
Best Microwave Toaster Oven Combo
Best microwave toaster oven combo make it easy to cook, heat, and toast food in one. Let's take a look at some of the top-rated brands and choose one that fits your lifestyle.
Things to Know Before Buying the Best Microwave Toaster Oven Combo
When looking to purchase a microwave toaster oven combo, consider capacity, automatic cooking options and programmability.
In addition, if you have young children in household, a child lock safety feature built-in may be necessary. Generally, the carousel or turntable is the area that can cause injury or accident when microwaved improperly.
Evaluate how much you cook or use a toaster on a regular basis. This will help to determine if it is necessary to have multi-tasking microwave oven or not.
So, when selecting the best microwave toaster oven, go with an appliance that has built-in grills for cooking meats. The broiler feature is useful to brown or crisp the edges without burning.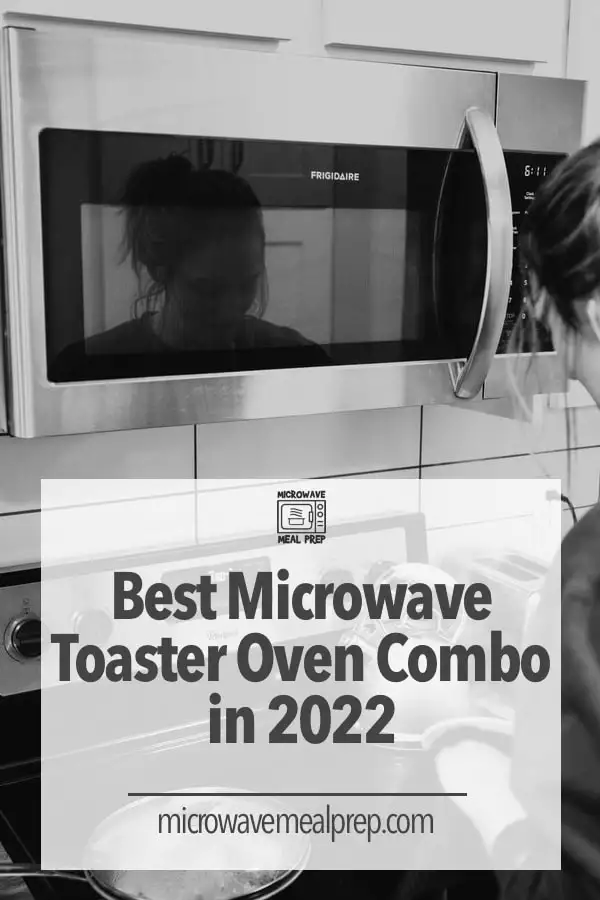 Best Microwave Toaster Oven Combos: Conclusion
From options to models, there are so many factors to consider when it comes to choose the best microwave toaster oven combo. To find the right appliance, evaluate your lifestyle and cooking preference so it is easier to select from these top-rated models in the market.
Finding the right unit will save you space on the countertop, and optimize cooking abilities. Hope the guide and reviews help you make an informed decision for the right toaster microwave combo for your household.