*This post may contain affiliate links. Please see my
disclosure
to learn more.
When looking for a microwave to add in your college dorm room, the first things to consider are the size, and whether it is used to reheat food or a cup of coffee. The perfect compact size microwave for a dorm room is 0.9 cubic feet or less interior space.
Other than size, look for other factors such as wattage and presets that are powerful enough to cook your food. Features like auto-cook, reheat food or making popcorn are also nice as well.
Between size, style, controls and wattage, there are a lot of factors to consider when purchasing a microwave for a dorm room. In this article, we are sharing reviews and detailed research you are going to want to evaluate when selecting a microwave for your dormitory.
Best Pick
Best Pick: Microwave for Dorm
With Alexa voice assistant and compact size saves small dorm room space, Amazon basics microwave makes it easy to defrost vegetables, make popcorn, cook potatoes, and reheat rice quickly. Even with 700 watts of power and 0.7 cubic feet of interior capacity, this microwave is the best pick for a dorm room.
Budget Pick
Budget Pick: Microwave for Dorm
Cool retro design microwave that offers 6 variable power levels with easy to pull handle to get the job done. The 360 degree rotating glass turntable helps to cook food evenly and efficiently.
The LED display is convenient to show the remaining cooking time and allow you to select by time or weight to defrost any frozen food.
Quick Comparison: Top 8 Best Microwave for Dorm
In the list below, we have put together some of the best microwaves for dorms available on the market. Hopefully, these recommendations and reviews will help you decide the perfect appliance for you.
Here are the best microwaves for dormitory use:
Best Microwave for Dorm
Best microwaves for dorm rooms that are compact in size, powerful wattage enough to cook and reheat basic food like frozen vegetables, beverages, popcorn, and many more.
From 0.7 cubic feet to 1.3 cubic feet, we've rounded up a diverse group with interior capacity to match your cooking preferences.
Things to Know Before Buying the Microwave for Dorm
Not only price, there are other factors to consider including wattage, size and style, heating method, and controls. These can ultimately narrow down your selection from abundant options in the market.
Wattage: For a compact microwave in a dorm, look for an appliance with at least 700 watts. Avoid going lower than this because it will cook food unevenly and at a much slower rate.
Size and Style: Countertop models are recommended for small spaces. These models generally have less cubic foot or interior space, which helps them to fit comfortably in the dorm.
Heating method: Convection oven or inverter microwaves are typically more expensive. Therefore, look for microwaves that use intermittent pulsing to move air for more efficiency.
Control: Best microwave for dorm is based on your plan for how to use the appliance. From pizza to reheating coffee, find a microwave with auto-cook presets, defrosting, adjustable power levels, and other features that interests you.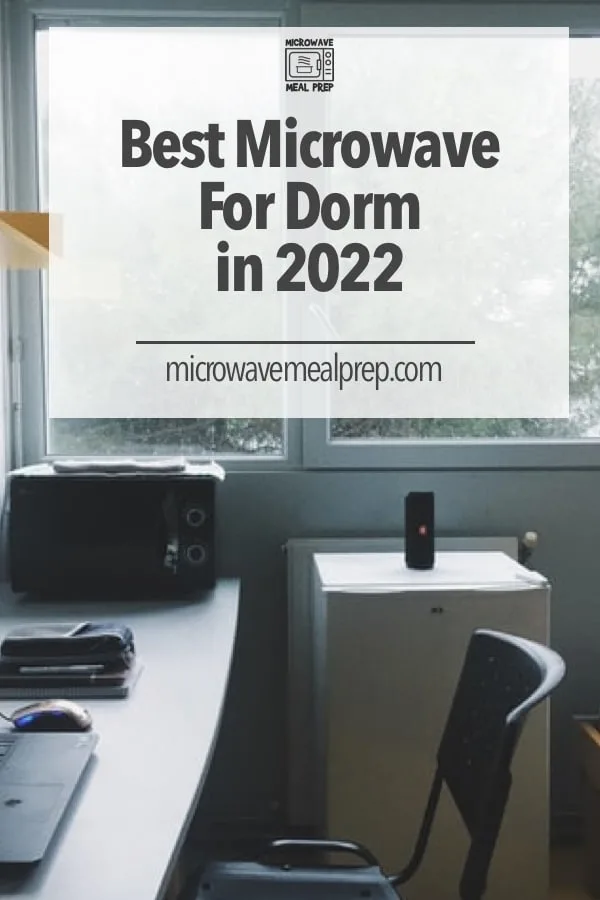 Dorm Room Microwave: Conclusion
With many choices available on the market, we hope these reviews for each microwave are helpful to determine which unit to add in your dorm. Size, shape, functionality and design will ultimately make or break the deal.
The best microwave for dorm depend on personal preference, space, and budget. However, simply owning a compact microwave will go long way to make pizza, prepare breakfast or dinner on a busy school week.