*This post may contain affiliate links. Please see my
disclosure
to learn more.
Choosing the best small microwave may sound easy and simple, but there are multiple factors to consider when making the right decision.
Compact microwaves are well suited for small kitchens, nooks in the office, apartment, and college dorm. Typically, small microwaves tend to have lower wattage, which can present challenges with uneven heat and longer cook, reheat, and defrost times.
Therefore, only relying on wattage and cubic feet interior is not the most accurate features to only look for. In this guide, we will explore several important factors to look for as you shop and evaluate the small microwave appliances on the market. Perfect for making small desserts, like this Microwave Mug Cake!
Best Pick
Best Pick: Small Compact Microwave
Known for being compact in size and affordability, Toshiba microwave is fantastic when it comes to various features including mute setting, two defrost options, and one-touch express control to manage cooking time from 1 to 6 minutes. It has 1100 watts power for cooking with 1.2 cubic foot capacity interior for enough space to nuke any food you desire.
Budget Pick
Budget Pick: Small Compact Microwave
The smaller capacity with upgrade options between 0.9 to 1.4 cubic feet to select from. It is great for tiny apartments and small rooms. The digital clock makes it easy to read and program time, and the 10 inch glass turntable makes reheating or cooking even easier.
Quick Comparison: Top 8 Best Small Microwave
Avoid limiting the size of the microwave when determining the best microwave to purchase. The wattage, cubic feet, auto-presets, and turbo defrost settings are quite useful elements to consider.
Here are the best small microwaves with unique settings and design options:
Best Small Microwave
Compact microwaves that make it easy to cook, reheat, and defrost all your favorite dishes. Depending on the personal cooking preference, select the best small sized microwave that suits your needs.
Things to Know Before Buying the Microwave for Dorm
Small size does not necessarily combine affordability and optimum performance. Furthermore, all compact microwaves do not provide the same functioning.
The type, power, settings, and additional features, affect the difference among the microwave brands.
Type: The microwaves come in different types including countertop, over-the-range, under cabinet, built-in, and convection. These features determines the layout and offers various cooking ability.
Power: Generally, small microwave power ranges between 500 to 1,200 watts. The higher power cooks faster and has higher price points. For small microwaves, consider 700 to 1100 watts for best performance.
Settings: Most microwaves comes with auto-presets for popular foods. The most important settings you would like to keep in small microwaves are 30 seconds, auto-defrost, and cooking presets such as popcorn, pizza, and beverage.
Additional features: These additional features are not necessary, but it is good to have to make cooking safe and easy. They include smart technology, child safety lock, grill feature, and ECO mode to reduce power usage.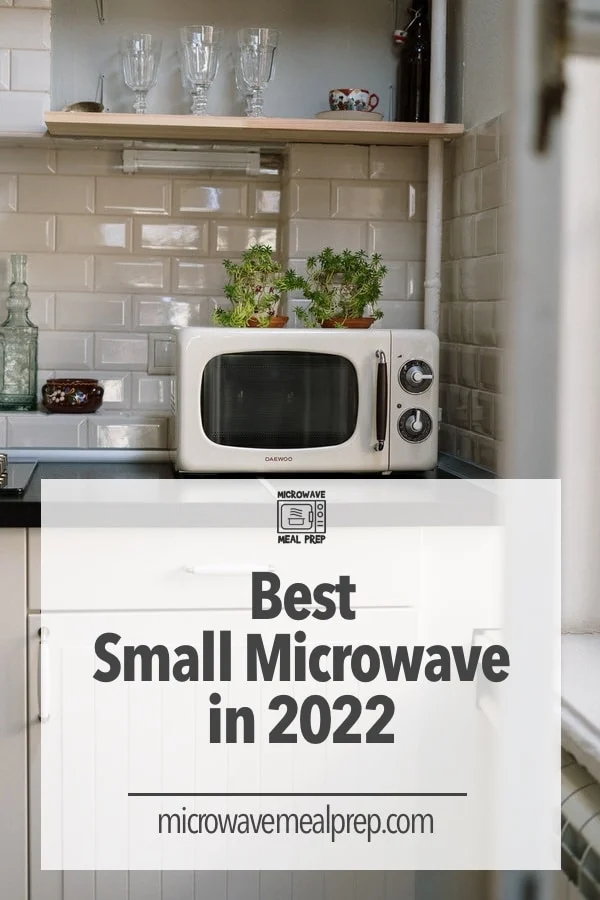 Best Small Microwaves: Conclusion
For small spaces, a compact microwave oven is ideal. However, it is not easy to find small microwave that are powerful and contain all features.
When looking for an ideal small microwave, consider features like auto or programmable defrost, removable turntable for easy cleaning, child lock, digital clock and express cooking presets.
And for fast even heating, ensure the microwave offer ample cooking power ranging from 700 to 1100 watts to be efficient.
Hope these considerable factors and list of best small microwaves help you make a smart choice for your next appliance purchase.